The Perfect Tool to Enhance your Game
The Leader in Whole Body Vibration Technology
Used by professional athletes and fitness enthusiasts all over the world, Power Plate improves muscle tone and strength, increases flexibility, and promotes faster recovery of damaged muscles.
The vibrations cause destabilization, activating the body's natural reaction to rebalance and engaging more muscles. Just 5 minutes on Power Plate before and after your game can drastically reduce the risk of injury.
The Power Plate Difference





Power Plate is a Class 1 US
FDA-registered device.
Power Plate branded products have received Class II A
MDD Certification in Europe. Power Plate is one of the few medical/fitness devices that have been awarded this certification.
Whether your members are beginners, improving their technique or maximizing their performance for a match, Power Plate can help everyone Prepare Faster, Perform Better and Recover Quicker.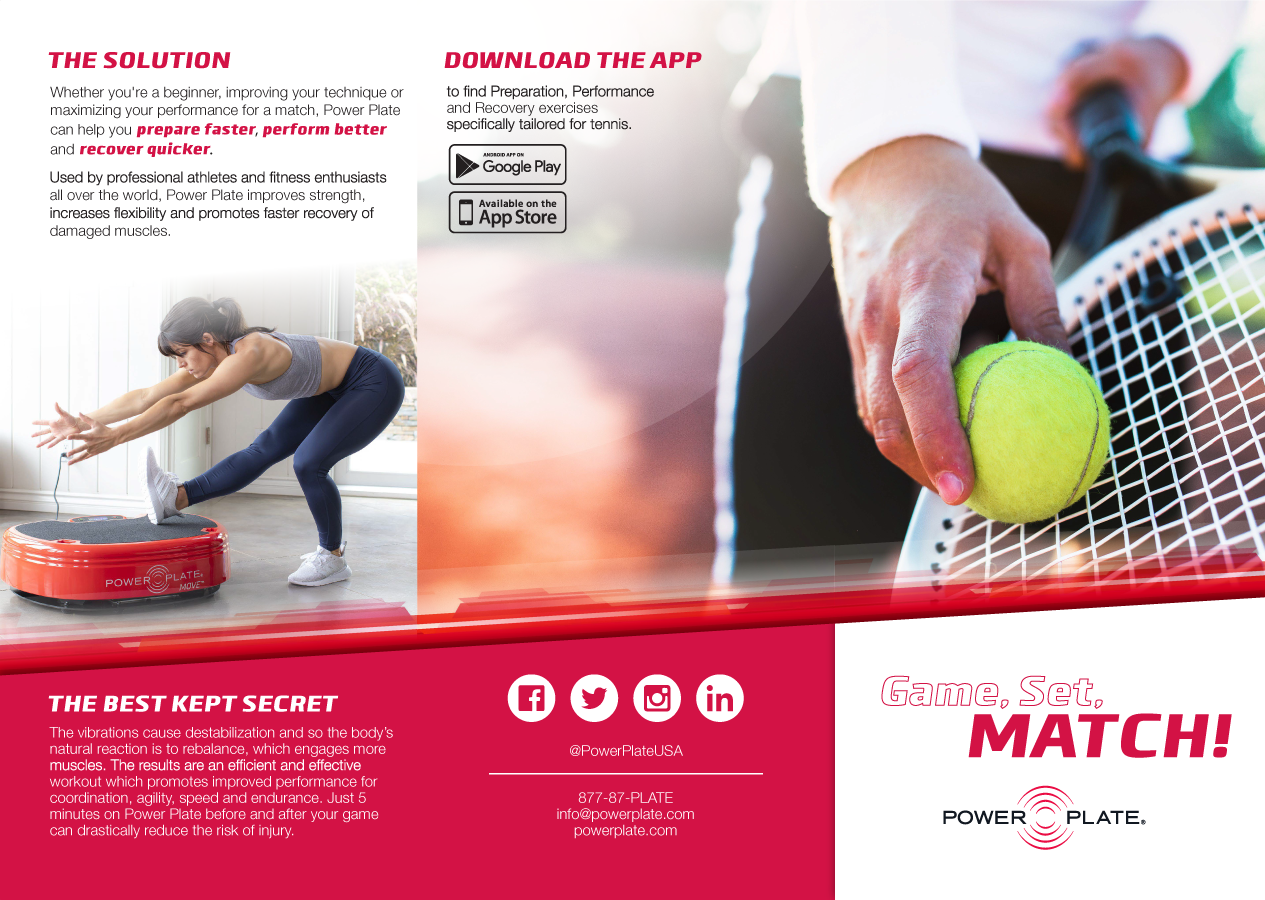 Power Plate's Whole Body Vibration products are the innovative, time-saving and results-driven way to improve driving strength and swing mechanics for a more consistent game.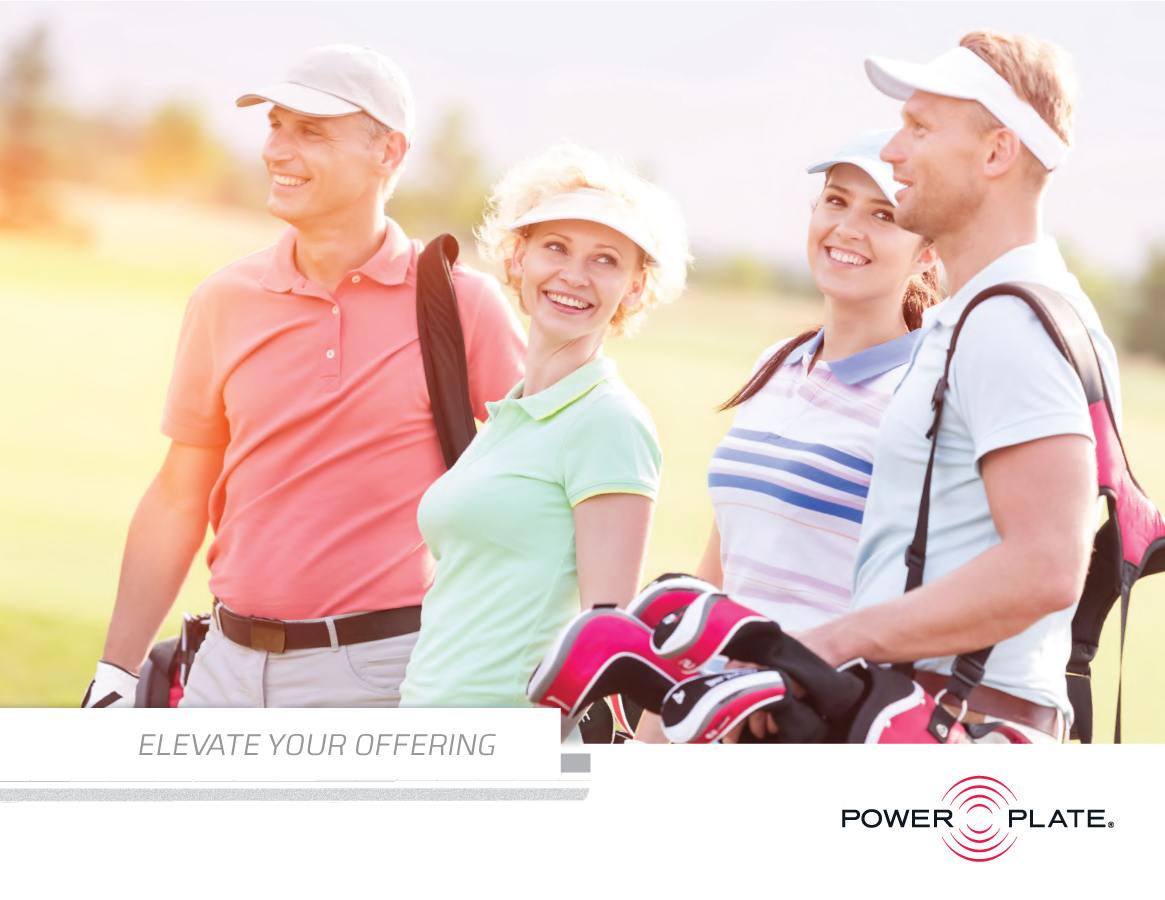 Provide your information below to download a free golf training manual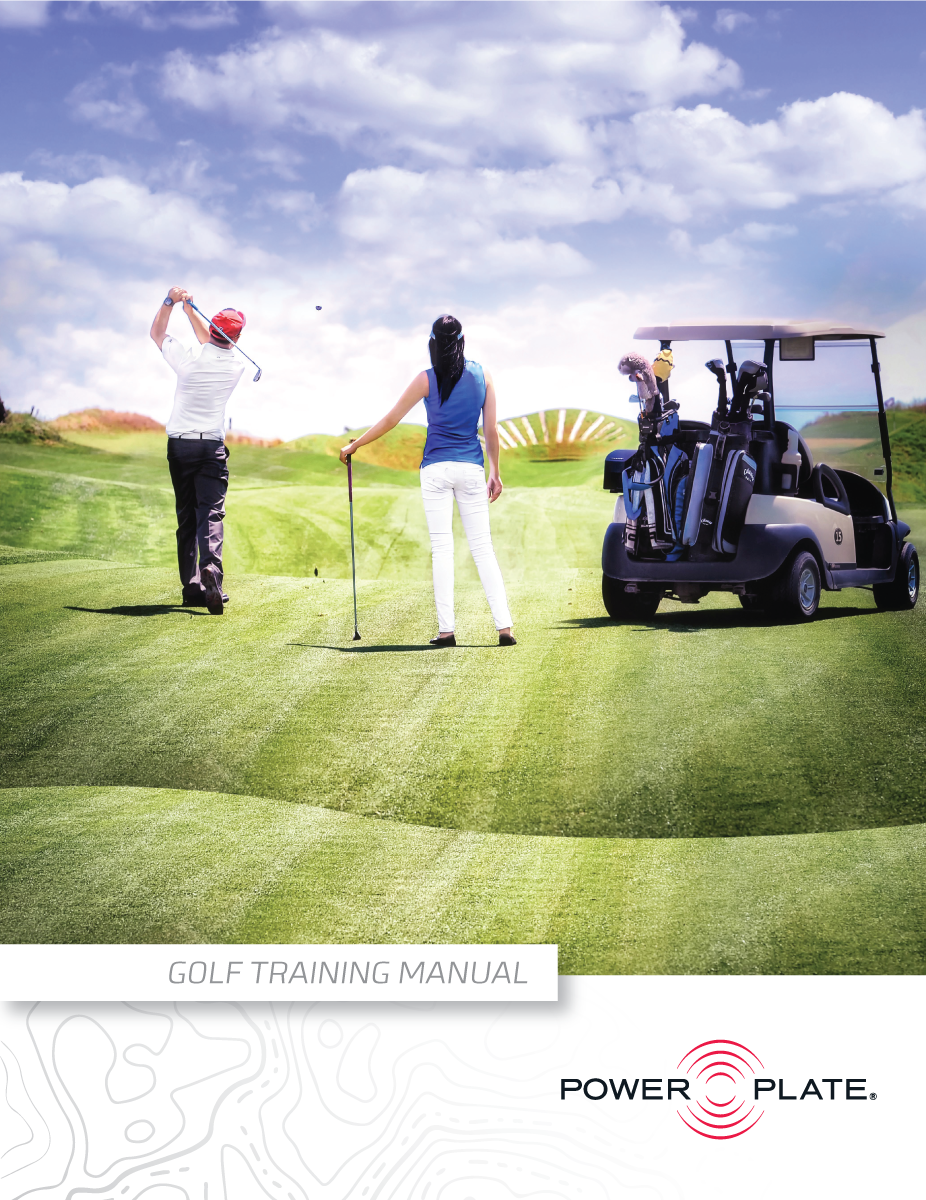 We offer a variety of exercise videos on our YouTube channel such as:
Hip and Back Mobility Warm Up
For additional workout videos and exercise tips, download our FREE app.
©2020 Performance Health Systems, LLC. All rights reserved.